Careers
Join Just Landed
At Just Landed we know part of our success comes from the many people who have contributed to our site. We are always looking for great motivated people to join us and help us continue growing Just Landed.
Full-time jobs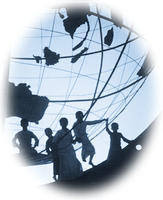 For a complete list of our currently available positions, please have a look below. Even if you do not find a suitable position available, we welcome you to send us your CV as we're always looking for great people to join our team.
Internships
During an internship at our office in Madrid, you will get hand-on experience in all the aspects of a young new media business. Our internships cover different areas such as editorial and content development, marketing, and technical development.
Please note that we currently do not offer any paid internship positions. For a full documentation of our internship program and the application process, see below.
Part-time collaborations
There are different ways you can participate in Just Landed on a part-time basis. These depend on your background, language skills and how much time you have available.
One way you can collaborate with Just Landed is by writing an article. Another way to help Just Landed is by doing translations. If you're a professional translator or studying translation, you can use Just Landed as a reference and we will include your contact details under your translations.
If you are interested in joining the team and helping us grow Just Landed, or if you have a specific idea of what you can do to help us, please contact us.